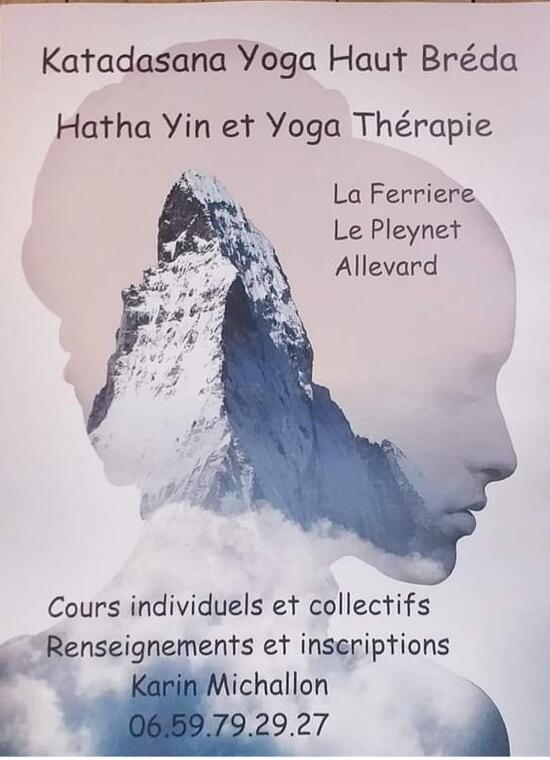 The Hatha Yoga lessons are taught by Karin. In a relaxed atmosphere, no matter how supple you are, come to this class to give a moment of happiness to your body and inner self.

It is a time of conviviality when you can relax, doing what you can, at your own pace, without pressure.
Hatha yoga is to most popular yoga in Western countries, it comes from India. This type of yoga allows you to control your body and your senses when doing precise, rythmic and relaxing postures.
Groups (Max capacity)

5 Maximum number of people
Rates

15€ par person
Another Price :
- 10 € + 65 € annual membership
Wednesday

5:30 PM - 6:45 PM

7:00 PM - 8:15 PM

* On demand